MotoAmerica Superbikes at New Jersey - New Jersey Motorsports Park
New Jersey Motorsports Park
September 27-29, 2024
Click here for your Harley-Davidson Screamin' Eagle VIP Ticket Package
You must redeem your eticket for wristband and/or pass. Once the gates close each day you will not be able to exchange your etickets until gates open the following morning.
A waiver is required to enter the New Jersey Motorsports Park, save time at the gate by completing and printing your waiver here: 2023 NNJMP Waiver
Ticket Information
ALL SALES ARE FINAL. No Refunds or Exchanges.
About this Event
Premier Spots - Sold Out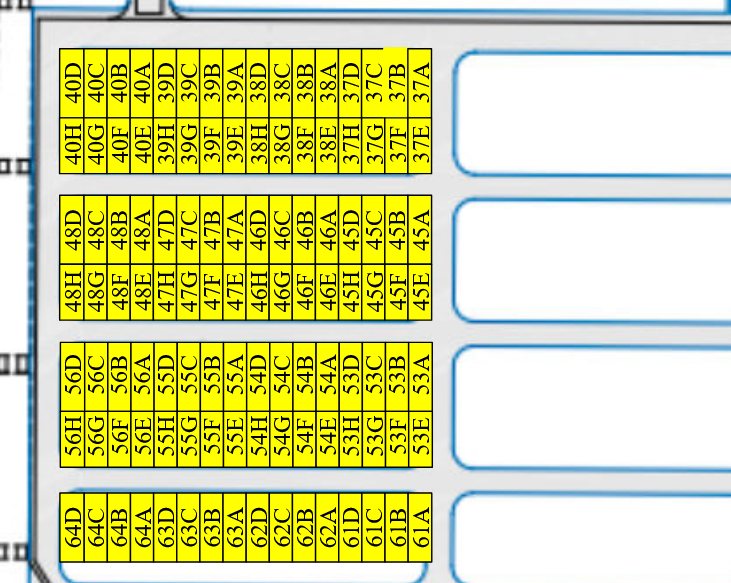 Note - Spots labeled D will have access to 30 or 50 AMP power, spots labeled C will have access to 30 AMP power. Spots labeled B will have access to 110v power. Spots labeled A do not have power access.
Kids 12 and under get in FREE with paying adult! (EXCLUDES VIP)
Motorcycles park FREE!
MotoAmerica Superbikes at New Jersey September 27-29, 2024
A perennial favorite on the schedule, New Jersey Motorsports Park features 12 corners and a half-mile straightaway on a 2.25 mile course. Immerse yourself with Friday qualifying and two full weekend days of racing in close proximity to the motorcycles and racers themselves with our open race paddock. Bring the family and enjoy food, stunt shows, and racing! Take advantage of multiple ticket options: choose the Cardo Parade Lap option and ride your own motorcycle on the track itself! Join fellow fans and over 120 riders competing in seven classes and experience some of the best competition found in any sport!
FAQs
Box Office Hours:
Thursday 1pm-6pm Gates Close
Friday 8am-6pm Gates Close
Saturday 8am-6pm Gates Close
Sunday 8am-3pm Gates Close
The Box Office closes promptly each day, and you will not be allowed entry without a wristband after the Box Office closes.
When do the gates open and close?
Gates open at 1 p.m. on Thursday and at 8 a.m. the rest of the weekend for all ticket purchases and other sales, and they close promptly at 6 p.m. This includes check-in for both Tent and RV Campers. If you must arrive after hours, please stage your RV until gates reopen again at 8 a.m. the following day.
Does my receipt also serve as my ticket?
NO! All receipts with QR codes must be scanned and exchanged for wristbands that must remain on for the duration of your stay. Camping pass holders and wristband holders are free to come and go as they please..
Do you have assigned seating?
You are free to sit wherever you'd like except for those areas that are clearly marked as off-limits. Feel free to bring a folding chair and move around to various parts of the track. Many of the tracks we visit have open grandstands, as well.
How large are the RV sites?
If your RV/ Camper and support vehicle does not fit in a 10x40 site, we cannot accommodate for you. You will have to purchase another site.
When can Reserved RV campers arrive at the venue?
RV Campers will be allowed to come in Thursday at 1pm (all entrants must have a 3-day weekend pass).
Are there reserved spots for the tent camping?
Tent Camping is on a first-come, first-served basis. Tent Campers will be allowed entry on Friday at 8 a.m. (all Campers must have a 3-day weekend pass).
How do I participate in the Cardo Parade Lap?
The Cardo Parade Lap is on Sunday during the lunch break. You will receive an email the week of the event with the exact time. The lap is escorted, and speeds are controlled. No scooters are allowed on the track. Helmets are required and a waiver must be signed. No children are allowed on the lap, and you must be 16 or older to participate. Staging for the Cardo Fan Lap will be at the designated motorcycle parking area. Please be ready to go 30 minutes before.
Do you race in the rain?
Yes, our races are held in rain or shine. The only exception is if there is lightning or extreme conditions in the area, which will halt proceedings until the lightning dissipates.
When is the last day that you can purchase tickets online for an event?
Tickets are available to purchase online throughout the event.
Are tickets more expensive at the gate?
Yes, tickets prices are higher at the gate than when purchased online.
What day is racing?
Practice and provisional qualifying are on Friday. Final qualifying and first races take place on Saturday, and second races take place on Sunday. Event schedules can be found on our website.
Can I bring a cooler?
Yes. Please check the website for the track you are attending to review what you are allowed to bring in the cooler.
Can I have a campfire?
Off-ground, dirt-contained fire pits only are allowed.
Can I bring a drone?
No. Drones are not permitted anywhere at the racetrack.
Can I bring Pets?
Yes, at most of the tracks, pets are allowed. Please check the track website for their individual pet policies. Pets must always be kept on a leash, and you are responsible for cleaning up after them.
Can I get a refund?
Unfortunately, refunds are not available so please make sure you read through all selections carefully before confirming at check out.
Event Cancellation and/or Delay Policy at New Jersey Motorsports Park:
In the event there is lightning or other hazardous weather conditions in the vicinity of the track, MotoAmerica will postpone track events until the conditions become safe for participants, employees, and spectators. If hazardous weather conditions or other unforeseen circumstances cause an event to become canceled, the original ticket holder will be able to attend the rescheduled event. No cash refunds will be issued. This policy applies only to original ticket holders who purchased their ticket through MotoAmerica. Resale tickets or tickets purchased through a different ticket provider are not eligible for this policy. This policy only applies if the event is delayed and then canceled. This policy does not apply if the event is shortened by the sanctioning body or is delayed and then resumes on the same day. This policy only applies if the event is canceled on the day of the event. If the event is canceled at least 24 hours prior to event date, then the original ticket holders will be issued a refund.